Hike in Northwest Maui
Kapalua Coastal Trail is a beautiful hike through lava fields and wilderness, alongside the ocean, and beside luxury hotels and condos, in the northwest corner of Maui. (see Kapalua Hiking Trail photos and video below)
This easy hike is 1.76 miles one way, or about three and a half miles round trip. It runs from the south end of Kapalua Bay (where you can park in the Bay Villas beach access parking lot), to D.T. Fleming Beach (the beach at the north end of the Ritz Carlton Hotel, where you can park in the Fleming Beach parking lot). It is open from sunrise to sunset.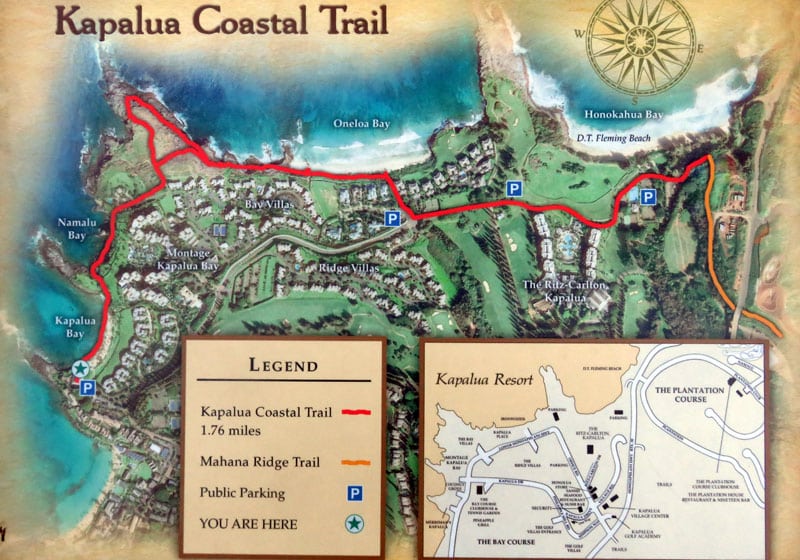 The Kapalua Coastal Trail runs alongside the ocean through the Kapalua Resort. You will see great ocean views, spectacular waves crashing into lava rocks, natural greenery, fields of lava, beautiful beaches, and luxurious hotels and condos. You will walk on pavement, lava, sand, dirt, gravel, weeds, rocks, stairs, and wooden walkways. The beaches at the start and end of the trail were each named best beach in the United States, Kapalua Beach in 2018 and Fleming Beach in 2003. You can start your walk at either end of the trail, do the round trip, and then spend the rest of the day at one of those two great beaches.
There are two other hiking trails in Kapalua. One is the Mahana Ridge Trail, which is a strenuous 20 miles round trip, starting at Fleming Beach or the Kapalua Village Center. The other is the Village Walking Trails, which consists of six trails of varying difficulty, that go along the cart path of the former Village Golf Course.
For hikes in other parts of Maui see Hiking in Maui.
Click for more things to do on Maui.


Kapalua Coastal Trail photos & video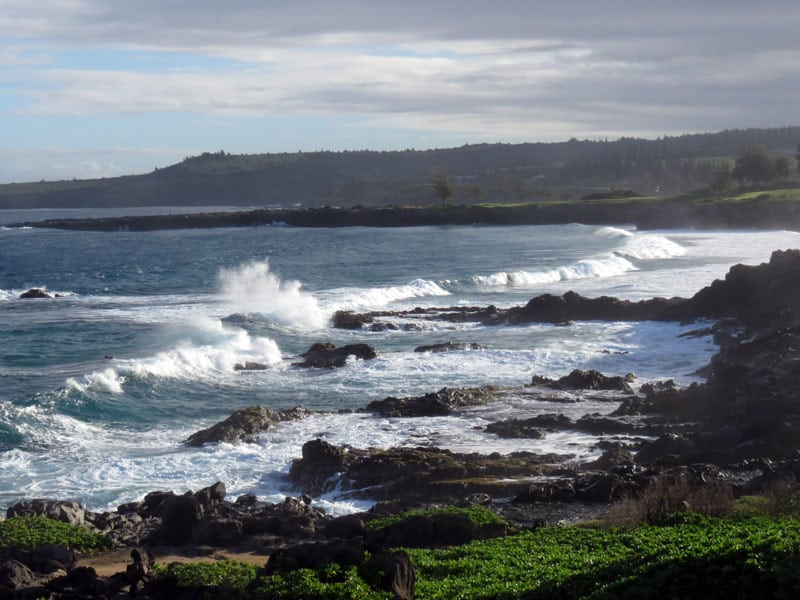 See the page of Things To Do In Maui for Haleakala, Lahaina, Lavender farm, aquarium, luaus, whale watching, snorkeling, tours, helicopters, horseback riding, dinner cruises, parasailing, fishing, biking, golf, beaches, kids and family fun, and more.