Wailea Ekahi Village
Stay in Beautiful Wailea at Wailea Ekahi Village
Wailea Ekahi Village is the first one built (in 1975) of the four Wailea Villas condo groups. "Ekahi" means "one" referring to it being the first. It's at:
3300 Wailea Alanui Drive
Kihei, HI 96753
808-879-2770
About Wailea Ekahi Village
Wailea Ekahi Village has huge grounds (45 acres) with 54 two-story buildings, with 4 to 11 condo units per building. There are about 258 units, including studios, one-bedroom, and two-bedrooms. Some are air-conditioned and others are not, so be sure to ask about the unit you are renting.
The property is pie-shaped, with the small end on Keawakapu Beach. The largest of the four pools is at the beach end. Most of the condos are a little ways uphill, not right on the beach, but it's an easy walk.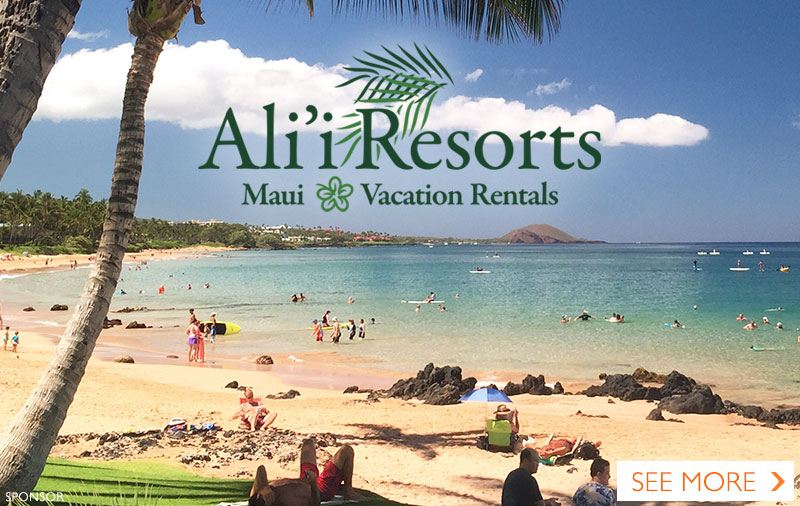 You can also check prices for individually owned condos from South Maui Condos Owner Direct Rental Network.
If you are looking for a quiet condo with spacious grounds, a very short walk from the beach, then Wailea Ekahi Village is a very good place to stay. Or for reviews and photos of other condos on this side of Maui see South Maui condos.

Wailea Ekahi Photos

Planning A Trip To Maui?
Maui Hotels on the West Side click here
Maui Hotels on the South Side click here
Maui Condos on the West Side click here
Maui Condos on the South Side click here
Alphabetical list of Maui Hotels and Condos click here
Four steps to help you choose your Maui Hotel or Condo click here