Royal Mauian Condo Rentals
Royal Mauian Vacation Rentals in Kihei, Maui
Royal Mauian Resort is a condo building at:
2430 South Kihei Road
Kihei, HI 96753
808-879-1263
About the Royal Mauian
Royal Mauian is on the ocean, unlike most Kihei condos that are across the street from the ocean. The shore right in front of the condo is rocky, but Kamaole Beach I (Kam 1) is adjacent. Royal Mauian is across the street from Dolphin Center, Kamaole Beach Center, and Rainbow Mall, so an easy walk to shops and restaurants. The single six-story building (built in 1973) has 107 units, including one, two, or three bedrooms. Some units have Air conditioning, so you should check as some units have air and some do not (at the owner's discretion.)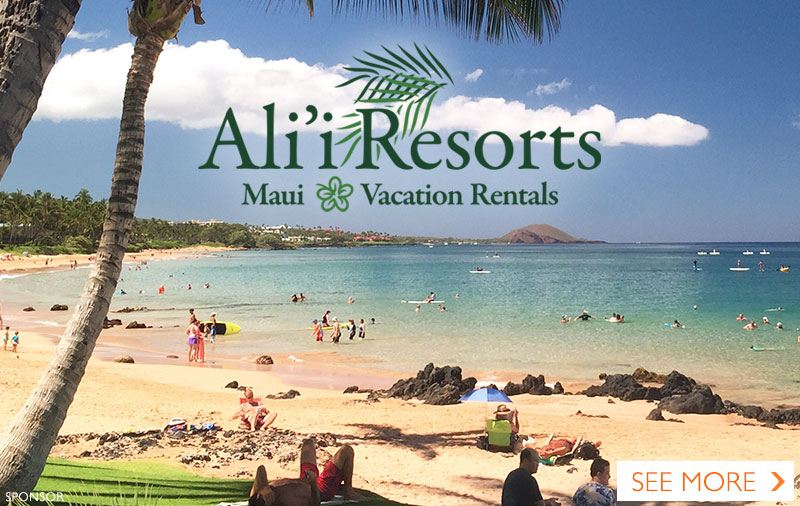 If you are looking for a condo in the south part of Maui, and you don't mind going without air conditioning, then the Royal Mauian is a good location. Or for reviews and photos of other condos on this side of Maui see South Maui condos.

Royal Mauian Photos

Where To Stay On Maui
Alphabetical list of Maui Hotels and Condos