Mana Kai Maui Resort
Mana Kai Maui Condos in Kihei
Mana Kai is a condo building at the south end of Kihei at:
Mana Kai Resort
2960 South Kihei Road
Kihei, HI 96753
808-879-6284
About Mana Kai Maui Resort
Mana Kai Maui is one of the few condos in Kihei that is on the ocean, instead of across the street from the ocean. It's located on a rocky shoreline but is adjacent to Keawakapu beach. There are hotel rooms, one-bedroom condos, and two-bedroom condos. There is air conditioning in the hotel rooms, and depending on the unit, air conditioning is available in the one and two-bedroom units (which are actually a hotel room attached to a one-bedroom unit). There are a total of 98 units in one 8-story building, built in 1973. Strip-mall shopping centers are about a mile away.
The biggest draw to staying at the Mana Kai is its proximity to one of Maui's best beaches. You're steps from the building to sand and a great swimming beach. The pool also overlooks this gorgeous long beach. If you find the beach area crowded next to the Mana Kai, you're a 2-minute walk from far fewer people. Most days, you can continue to walk for 5 minutes along Keawakapu Beach and find a spot completely to yourself (watch the Keawakapu video).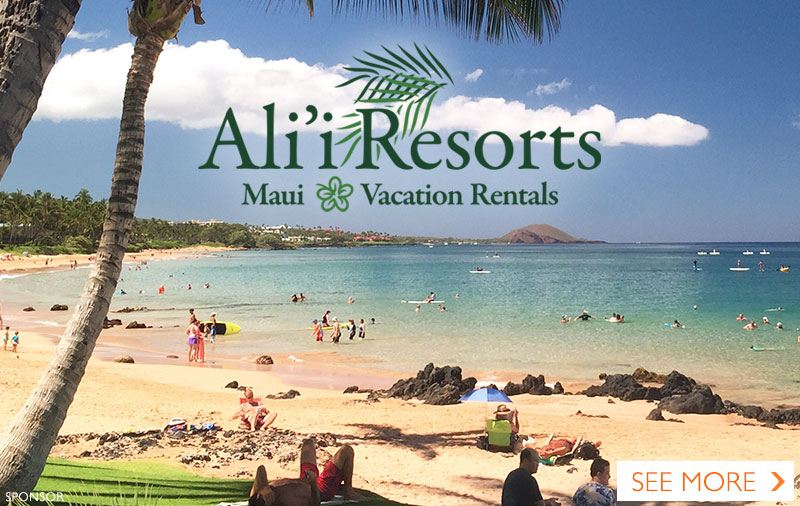 There was an onsite restaurant available with amazing views. Five Palms was in the Mana Kai building (as of this publish date, it looks like the owners have moved to the Kula Lodge. We're not sure what will replace it.)
You can also grab all kinds of goodies and necessities at the General Store on the floor level as well as the Deli.
If you like being next to a beach in Kihei, Mana Kai is a good choice. For reviews and photos of other choices of condos on this side of Maui see South Maui condos.

More Mana Kai Photos

Where To Stay On Maui
Maui Hotels on the West Side click here
Maui Hotels on the South Side click here
Maui Condos on the West Side click here
Maui Condos on the South Side click here
Alphabetical list of Maui Hotels and Condos click here
Four steps to help you choose your Maui Hotel or Condo click here