Kealia Resort Maui
Kealia Condos in North Kihei
Kealia is a condo in north Kihei, near Maʻalaea at:
191 North Kihei Road
Kihei, HI 96753
808-879-0952
About Kealia Resort
This property is in a small section of Kihei on North Kihei Road, on Maalaea Bay, not in the main section of Kihei which is along the much longer South Kihei Road. So it is close to central Maui, but farther from all of the usual Kihei condos, beaches, shopping centers, and restaurants. It consists of one six-story building with 51 condos, including studios (420 square feet, partial ocean view), one-bedroom (565 square feet, partial or full ocean view), and two-bedroom units (740 square feet, oceanfront). All have wall air conditioners in the living room and/or bedroom. There is a washer and dryer in each condo. It's right on the big sandy narrow but long Sugar Beach and is less expensive than the Sugar Beach Condos next door.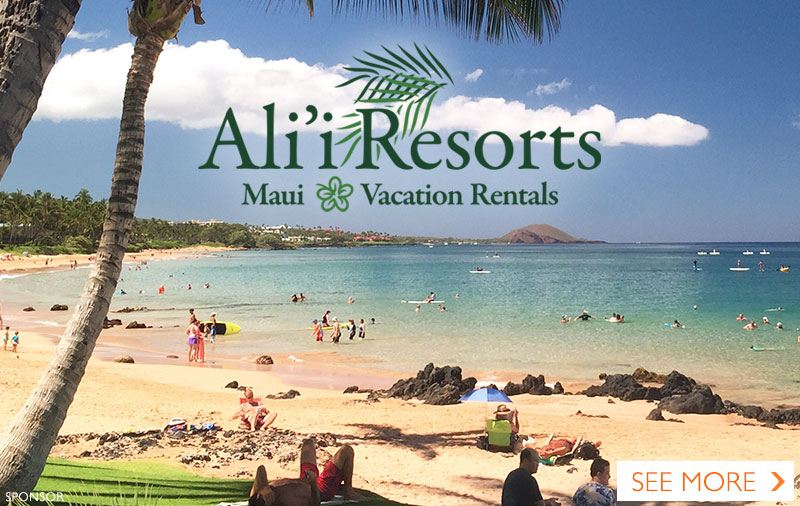 For other condos on this side of Maui see South Maui Condos.

Kealia photos

Where To Stay On Maui
Maui Hotels on the West Side click here
Maui Hotels on the South Side click here
Maui Condos on the West Side click here
Maui Condos on the South Side click here
Alphabetical list of Maui Hotels and Condos click here
Four steps to help you choose your Maui Hotel or Condo click here