Grand Champions Villas in Wailea, Maui
Wailea Grand Champion Villa Rentals
Grand Champions Villas is a condo complex that is far uphill, away from the beaches, in Wailea, at:
155 Wailea Ike Place
Kihei, HI 96753
808-879-1595
About Grand Champions Wailea
Grand Champions is the newest of the four Wailea Villas, construction completed in 1990. It has 188 condos (one or two or three bedrooms) in twenty 2- and 3-story buildings on 12 acres. A few units have central air conditioning, most units have window air conditioners, and some have no air conditioning. Many of the units have golf course views, and some have a partial view of the ocean in the distance. One side of the complex is beside the Wailea Tennis Club and the other side is next to the Wailea Blue golf course (now called the Old Blue Course).
The nearest beach is Ulua Beach, which is about a 15-minute walk downhill but will take longer walking uphill on the way back. Most people drive rather than walk, and the drive is only 5 minutes.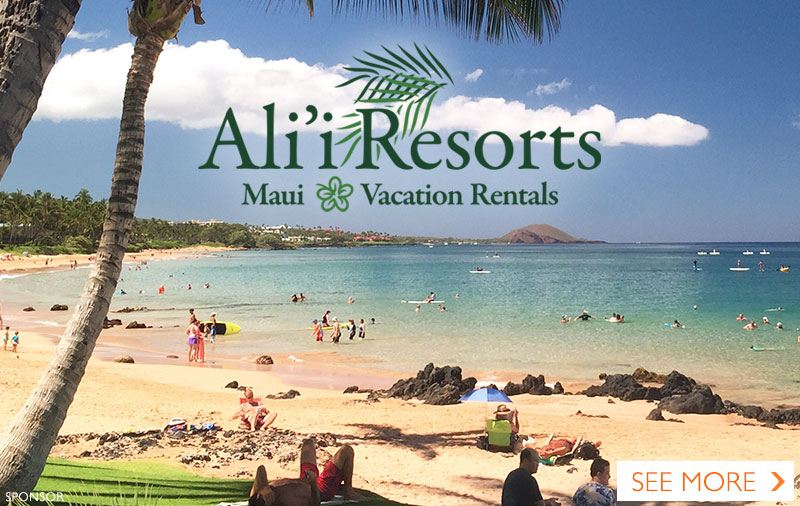 If you are more interested in golf and tennis than in being on the beach, then consider Grand Champions Villas in Wailea. Or for reviews & photos of other choices of other condos on this side of Maui see South Maui condos.

See photos below

Where To Stay On Maui
Maui Hotels on the West Side click here
Maui Hotels on the South Side click here
Maui Condos on the West Side click here
Maui Condos on the South Side click here
Alphabetical list of Maui Hotels and Condos click here
Four steps to help you choose your Maui Hotel or Condo click here